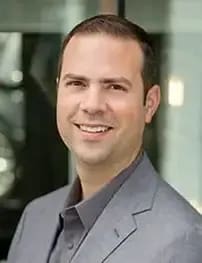 Meet Eric
In hindsight, Eric's path to an amazing life in Austin became inevitable the moment he asked a native Texan to marry him. After a childhood in Boston, ten years in New York City, and six years in San Francisco, Austin eventually came calling. Eric is so glad it did. The decision to live and raise a family in this town, incredible in so many ways, is one of the best decisions he has ever made. Austin is home.


Austin's amazing entrepreneurial spirit and welcoming community gave him the push he needed to pursue his long-held dream of building a successful career in Real Estate. Eric quickly rose to be among the Top 5% of Austin area Realtors®, and his team, Strüb Residential Group was named the Number 1 Team in all of Austin Real Estate in the Austin Business Journal in 2020. Eric has garnered high praise from his clients for his hands-on approach, attention to detail, patience, listening, negotiation skills, strategic guidance, and overall market knowledge.


No matter where he has been or what he's done, one thing has been consistent. Eric is often singled out by clients and colleagues as being a calming voice within the chaos; a steady hand in the storm. It's a trait that lends itself to representing buyers and sellers in a Real Estate transaction that runs the gamut from practical to emotional.


For some, buying or selling a home can be a stressful, overwhelming experience. But it doesn't have to be. It's Eric's goal to help his clients not only succeed in achieving their Real Estate goals but to feel served and rewarded in the process.


Buying and selling homes in some of the most complex and competitive Real Estate markets in the country had a profound impact on his own family, and he's learned that few things in life are more important and meaningful than finding the place we call home.


Eric spent the first part of his career as a communication, advertising, and public affairs executive. He has been a valued senior advisor to Fortune 500 companies, leading non-profit organizations, major public agencies, and prominent elected officials. Through this work, he has gained invaluable experience equally applicable to the Real Estate market from negotiating multi-million dollar contracts to guiding clients through crises.


Eric loves Austin. It has welcomed his family with open arms and afforded him an incredible life. His wife, Candace, son Parker daughter Emma and pup Elbie can often be spotted enjoying Austin's amazing parks, pools and outdoor spaces, countless family-friendly restaurants, taking in a University of Texas sporting event, running around in the yard, or taking an evening stroll with their amazing neighbors (perhaps with a cold beverage on a hot Austin night).


Whatever you're looking for in Austin, Eric can promise you that it's here. He would love to have the chance to help you find it.